Summerland Dental has been providing family dentistry to the Lower Keys since 1987. Our well trained staff is knowledgeable and always willing to answer any questions you may have. Our online forms allow you to request an appointments as well as fill out all personal information prior to your first visit. Walk ins are welcome!
---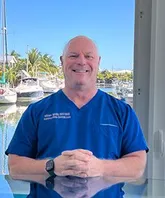 William L. Tycoliz, Jr., DDS, FAGD, D.ABDSM
Dr. Tycoliz graduated with a Doctor of Dental Surgery (DDS) degree in 1985 from the University of Tennessee. He has been practicing general dentistry/dental sleep medicine at Summerland Dental since 1987. He is a graduate of the University of Florida's Comprehensive Dental Program. Dr. Tycoliz is a member of the American Dental Association, The Florida East Coast Dental Association and a Fellow in the Academy of General Dentistry.
Dr. Tycoliz is a member of the American Academy of Dental Sleep Medicine (AADSM), the only non-profit professional association dedicated exclusively to the practice of dental sleep medicine. Dr. Tycoliz helps treats snoring and obstructive sleep apnea with oral appliance therapy when indicated. An oral appliance is an effective treatment that is covered by most medical insurance plans. AADSM membership provides Dr. Tycoliz with access to educational resources and practice management tools that help him better serve his patients by providing the highest quality of care in the treatment of snoring and obstructive sleep apnea. For more information about AADSM, please visit www.aadsm.org. Through the AADSM, Dr. Tycoliz completed the Mastery Program and passed the test to earn his Diplomate status in the American Board of Dental Sleep Medicine. Along with Dr. Tycoliz his team at Summerland Dental has taken multiple seminars and hours of study to be able to offer dental sleep medicine services to our community.

---
Madison Davis, CDA
Madison is Dr. Tycoliz other assistant. She is a new member of our community following her dream of living and working in the Florida Keys. Her and her partner completed their new dream home build. With over 10 years of experience, Madison's attention to detail makes her a welcome addition to our team! Her and her partner enjoy weekends on the boat.

---
Deborah Pardee, RDH
Deborah moved to the Keys in 1995 from St. Louis, MO. Deb started her dental career in the U.S. Navy as a dental tech from 1973-1976. She has been a registered dental hygienist since 1979, and has been a part of our staff since 2007. With years of experience, she is skilled in all phases of dental hygiene. With a focus on education, she makes sure that everyone walks out with the proper tools and knowledge on how best to maintain their oral health.
---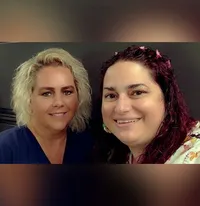 Debbie Jackson-Office Manager & Johanna Acuna-Administrative Assistant
Debbie and her husband Terry have been in the Keys for 4 years now and are originally from South Georgia. She has over 20 years experience in the Medical Field. We welcome her to the Dental field. She and her husband enjoy weekends Fishing on the Boat, Spending time with their pets and just being outdoors.
Johanna was a part of our staff prior to the hurricane and has returned to help us take great care of our patients from the moment they walk in the door. Her knowledge of dentistry and office protocol makes her an asset to our family.
---
Jennifer Gongre, RDH
Jennifer and her husband moved to the Florida Keys over 15 years ago. Jennifer graduated from PHSC Dental Hygiene Program and received her Dental Hygiene license in 2008. Since then, she has cared for patients in Key West until recently joining our team in late 2021. Jennifer treats each patient with quality care and always tries to make their dental visits as comfortable as possible. When she isn't working, she loves spending time with her husband and daughter enjoying the Keys lifestyle.
---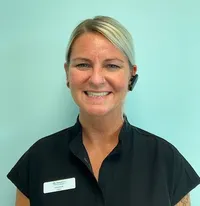 Elizabeth
Elizabeth grew up in IL. She is a veteran of USAF. She has been in Florida since 2011 and has lived all over Florida before settling in the Keys. She acquired her EFDA in Fishers, IN and worked in emergency dental and endo before starting at Summerland Dental. She is a team player and always jumps into help. She enjoys kayaking, snorkeling, fishing, and beach bumming when she is not working.